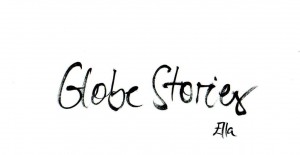 Media Relations. Text. PR Strategies.
Globe Stories revolves around remarkable accounts from around the world and the inherently human sense of yearning for special places and their tales, the ocean, memorable reads, smart architecture and product design.
Globe Stories, as told by Ella means…
Authentic and personal consultancy based upon more than 10 years of experience with communications and strong personal contacts with key editors and journalists.
Individually guided media relations, PR strategies, as well as travel-, design-, architecture- and book related writing.
Lovingly crafted and carefully worded stories with an emotional appeal so as to sustainably plant key messages amongst the audiences that matter.